What is it like in alcohol rehabilitation?
Alcoholics can be successful
I was recently reading an article which reported on an interview with one of the well known hairdressers of the 1980s onwards. He was hairdresser to many famous people from all walks of life, from Margaret Thatcher to Princess Diana, Madonna to Adele and Lulu to Cilla Black. He has also tended to Nicole Kidman, to mention just some of his clients. So he was pretty successful in his professional life. However, what drew me to his article was his confession that during this period he was a functioning alcoholic and how his external success did not match with his internal feelings. Eventually in 2003 he ended up in alcohol rehab.
Many effective alcohol rehabs are not glamorous spas
What did this man with the glamorous lifestyle and famous clients expect and receive in terms of his alcohol rehabilitation? He does not say whether he assessed the various alcohol rehab clinics to find one that suited him. If he did, he might have selected one with a comfortable, pampering spa type environment. Such places exist where people with alcohol addiction can go for an alcohol detox and even a rest. I know – I went to one. However, these places tend not to address the root of the problem and will usually just offer a temporary fix.
This particular individual was assisted by his daughter and she got him into an alcohol rehab in Wiltshire. "It was just unbelievable, amazing" he said. He was not stunned by the luxury of the facility: "there was no private room, no colour TV, nothing like that. It was really down to earth. You didn't mess around. One week you were the cleaner, the next you were washing the dishes. I was there for 6 weeks'.
For Daniel Galvin, this alcohol rehab clinic worked. He has not had a drink for 18 years. He joined AA ('a fabulous programme') and has not looked back. This is a true story. There is also a well known novel by Marian Keyes (another recovering alcoholic) called Rachel's Holiday. Rachel's Holiday is anything but. Expecting to go to a spa and mix with the stars, Rachel wakes up on her first morning in alcohol rehab to people diligently cleaning and doing everyday tasks in a community living environment. She is shocked that this is what alcohol rehab is.
Today there are many alcohol rehab clinics and not all have this more draconian approach. Some have chefs and cleaners; others do not. Some have optional alcohol counselling and therapy sessions; at others these are compulsory. If you are looking for an alcohol rehab centre, you need to decide what might be right for you. However you should bear in mind that the 'easier softer option' of a spa type environment may be more pleasant at the time but it is almost certainly less likely to get you well on a long term basis (as I found out). If going on a luxury holiday would get people with alcohol addiction well, then that is exactly what they would all do for a 'cure'. That would be a pleasant way to get well and it would probably be cheaper too!
Effective alcohol rehab will not be easy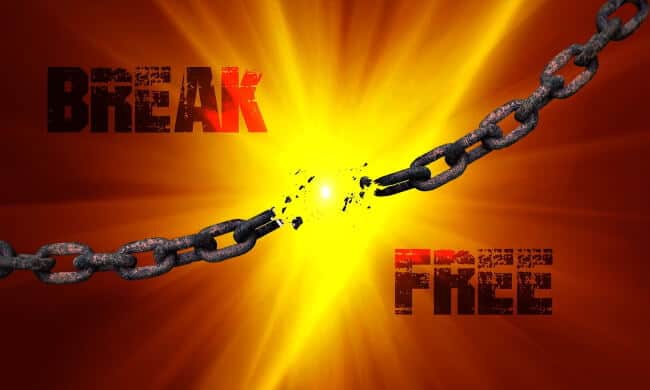 Traditional alcohol rehab is hard work. In an 'old style' clinic you may be expected to cook and clean – these are referred to as 'therapeutic duties'. Alcohol rehab clinics that ask you to cook and clean are not usually asking you to do this to save their money. They are doing it so that you can start to learn to live again and take responsibility for yourself. This will include caring for your environment again (sometimes because people have not been doing this in the period leading up to going into alcohol rehabilitation); some people need to learn how to cook – there will usually be someone there who will help teach you if this applies to you. Preparing and sharing meals can be a very fulfilling and enjoyable activity once you are fully immersed in the alcohol rehab experience. You will also usually have to do your own laundry.
Alcohol rehab is about change
Alcohol rehabilitation is not just hard work physically. It will require mental effort too. Alcohol rehab is all about change and change can be difficult. Alcohol addiction treatment will involve challenging the way you see things, how you perceive your addiction and your past. You will be expected to confront the truth and understand how much alcohol addiction has harmed not just you, but the people you love. They too will have been deeply affected by your alcohol addiction. You will almost certainly at times feel angry and defensive, you will probably laugh and cry during your treatment. The whole experience may be emotionally painful. You may feel humbled. You will possibly question the whole foundation of your life and who you are and start to see everything from a new perspective.
You will have written assignments to do on your life and experience. You will be educated on a new way of living which, if you work it, will keep you happily sober. You will be challenged on whether or not you are telling the truth. Sometimes you might think you are telling the truth but you will find out that this is not the case. For example, you may say in all innocence that your marriage and your family have not been affected (after all you continued to provide for them, look after them etc) only to find out that they have been affected – that you have been emotionally absent, verbally abusive, embarrassing etc. You may think that you still have your job – only to discover while in treatment that you do not or that your prospects have been affected.
Alcohol rehab may involve restricting your freedom for a period
Alcohol rehab can definitely be hard work. You may find it hard to get up early in the morning. You may find it restrictive to have to go to bed quite early at night. You may not like the fact that your freedoms will be restricted – you may not have access to your mobile for a period, for example. You may not have access to your finances. There will be all sorts of rules and regulations, some of which you might not like.
The rewards of success in alcohol rehab are incalculable
However, all of these will be there for a reason – however hard it is to fathom what that reason is. If you really want to get well, don't question the whys and wherefores. Just go with the flow, have an open mind, be prepared to work hard, to listen and face some possibly painful truths and be willing to change. The rewards if alcohol addiction treatment works for you – and it can – are incalculable.