Like alcoholism or substance abuse, addiction to gambling is destructive, making not only the addict unhappy, but also affecting all the people who care about him/her.
As with other addictions, gambling involves obsessive and compulsive behaviour. Problem gamblers take risks which they cannot afford to take both in financial terms and in the emotional cost. Ultimately, the behaviour of the addict destroys everything they care about.
At the Haynes Clinic we have successfully treated many problem gamblers and also have people in recovery from gambling addiction amongst our staff. We understand the addiction and its effects on family members from our experience, not just from professional qualifications.
Gambling addicts are taken through a personalised programme which includes 12 step treatment and attending Gamblers' Anonymous.
Treatment for gambling addiction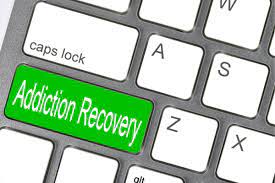 It has recently been estimated (figures published May 2020) that there are over a million 'problem gamblers' in the UK, and as many as over 3 million people affected by the behaviour of a problem gambler. It is not an insignificant problem.
So how can a gambling addiction be treated?
As with other addictions, the only long term sustainable option is total abstinence from gambling. As the alcoholic cannot have 'just one drink', so the gambler cannot have 'just one bet' or even 'just one scratch card'. The gambler will feel the constant urge to chase that 'big win', or even to make up for all the past losses. Despite evidence to the contrary, the gambler will believe that they will win if they keep gambling, and all their wrongs can be put right. They believe they just need to hold their nerve to win. Gambling will induce the same psychological feelings of obsession as an addiction to drink or drugs.
Enforced absence and mental space
While in gambling addiction rehab, the gambler will have an enforced absence from all gambling activities. They will feel protected from their addiction which will give them the mental space to see exactly how it is affecting their life and the people they love.
At the Haynes gambling rehab centre, we will ask the gambling addict to tell us about their addiction and how it affects their families, friends, work, finances and physical and mental health. We will ask them about how it affects their moral code. However, this is not all. They may not see the real truth of the situation so we will consult the people they care about, usually their families, to get the family's side of the story. If the gambler is not seeing the truth, we will help them to see it with the information we collect from the family.
Learning about their life
We ask all our clients to complete various assignments while they are with us. It is hard work! The first of these is their life story, which we ask them to write out by hand. There are specific instructions for this, with prompts as to what to include. A very important aspect of their life story will be how their gambling addiction started and progressed leading to them having to attend rehab for gambling addiction.
The Twelve Step Programme
After the life story, we will start working with our client on the Twelve Step Programme. This is broadly the same programme that has been developed for alcoholics in AA but it has been adapted for gamblers. There are also associated fellowship meetings to which we introduce the gambler (Gamblers Anonymous), as this fellowship will be an important means of maintaining recovery from gambling once the treatment programme has been completed.
Other therapy and counselling
Every day there are groups which focus on our general behaviour and interaction with others, so that we can learn more about our personalities, how we come across to and treat others, and what behaviours we might need or want to change in order to lead a more happy and fulfilled life.
We also offer yoga and meditation once a week, massage therapy (subject to an additional cost) and aftercare.
For free confidential advice call us on 01462 851414