Our Addiction Rehabilitation Clinic
We treat the physical and psychological addiction and ensure that our patients return home with all the tools they need to stay well and to live a happy fulfilled sober life. We are located approximately 40 miles north of London in Bedfordshire in a tranquil, rural setting.
Our clinic is a relatively small residential clinic with three separate houses accommodating up to 18 patients. Each house is located offsite within a short 20-minute drive away. This means we can treat each client individually, putting them back into a normal routine of life while maintaining the highest quality of care. All clients have their own bedroom and executive rooms with en suite facilities are also available. All meals are provided. While with us, clients stay in lovely comfortable accommodation with access to well-maintained gardens.
We go the extra mile to engage with everyone who seeks help through our clinic, and we are happy to assist any family members.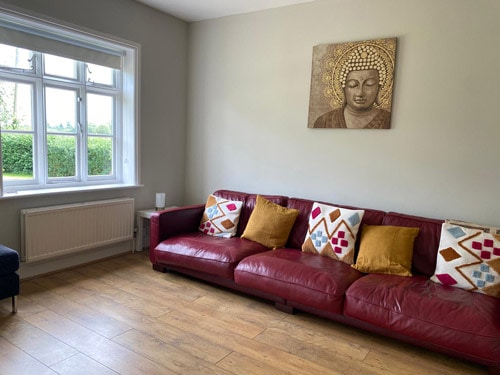 What our clinic has to offer:
Our team has collectively over 100 years of experience in addiction
A tranquil rural setting creating peace of mind
Treatment for up to 18 patients
Multiple detox and rehabilitation programmes
A reputation as a respected clinic in the addiction sector
Teaches patients a 12-step programme for total abstinence
Use of a private health club off-site, with a swimming pool, jacuzzi, sauna and well-equipped gym
Acupuncture, aromatherapy and massage (available for a small additional charge)