Gambling Addiction: The Hidden Illness
With any addiction we will, in time, try and hide our actions and behaviour so that we irrationally  think others will not see what we are doing. It makes us think that we are "getting away with it."  However, it is really clear to others because, if we have an alcohol or drug problem or an eating disorder, there are obvious physical signs or symptoms. However with a gambling addiction it is not so easy to pick up overt signs and symptoms unless you have a shared bank account. That is why it is often referred to as "the hidden illness."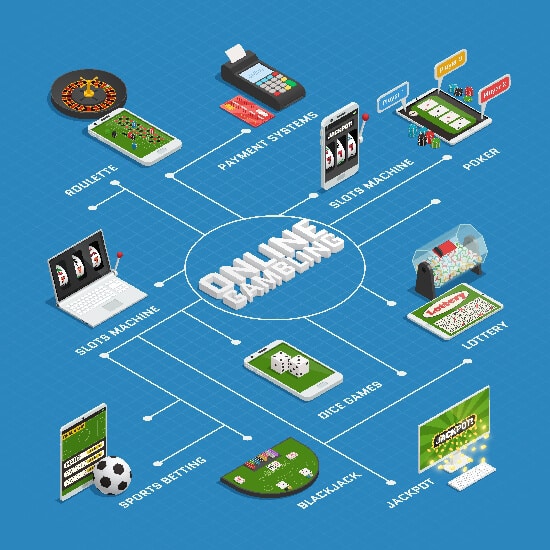 The rise in gambling due to the Covid Pandemic
The Covid pandemic definitely led to a rise in people with a gambling addiction and consequently a rise in those seeking help for it. In the aftermath of the pandemic this resulted in a rise in awareness amongst the general public that during that time more people had turned to gambling. In general this was to relieve boredom or to help deal with an emotional upheaval such as from depression or anxiety or from problems arising from working from home and being isolated from others.
The contribution to gambling addiction from advertising
However, probably the biggest issue  for  anyone with a gambling problem is the excessive amount of encouragement to gamble through advertising. This is to get people to start to gamble or to gamble more. The fact is that the earlier someone starts gambling the more likely they are to develop a problematic relationship with gambling. This form of incentive advertising on TV, in the media, or on the shirt of your favourite football player, shows the glamourous side of gambling.
There are simple instructions to start playing on your laptop or phone with free spins and bonuses of up to £50 of credit and every advert showing someone winning and never losing. These adverts now seem to be everywhere. There appears to be very little being done to either ban the advertising or scale it back or restrict where it can be placed.  It took a very long time for alcohol adverts to be banned and it seems that it will take a long time before the same will happen to any advertising promoting gambling.
The ease with which we can gamble
It is staggering, though, in terms of the ease and speed with which anyone can start gambling with just the use of the internet and a mobile phone. Any form of gaming is now available 24 hours a day 7 days a week. No more going off to the betting shop on the high street or taking a trip to the local casino, now you can lose money simply by sitting at home. Wherever you look people are on their mobile phones and it is guaranteed that some will be gambling. With the speed of online games you can lose a lot of money in a very short space of time and chasing losses is very common.
What defines gambling addiction?
A gambling problem or gambling addiction is any gambling behaviour that disrupts a person's life and will therefore impact on a person's finances, work, health and wellbeing, relationships with friends and loved ones and recreational time. There will be a preoccupation with gambling, spending more and more time and money on it, chasing losses or gambling despite continued serious consequences. In short, gambling is a problem if it causes problems.
A gambling addiction or problem gambling can be diagnosed as a mental disorder and carries a medical  classification of DSM 5. DSM is short for the Diagnostic and Statistical Manual of Mental Health and is the reference handbook used by health care professionals throughout the world. DSM 5 has reclassified a gambling addiction as an addictive disorder.  This means that those affected exhibit many similarities to those people suffering with substance addictions. 
It also means that they will experience a "high" similar to that gained by the use of alcohol or drugs through which the brain produces extra Dopamine.  What actually happens though is that over time the brain will realise that excess Dopamine is being produced and will produce less.  Also as with alcohol and drugs, the gambler will gamble more to try and get that "high" back. 
The risks from gambling addiction
This is a very dangerous period mentally during which it is very likely that even more losses are occurring and debt is mounting up. It is during this stage that a close friend or loved one will notice a change in our mood to either rapid mood swings or recurring depressive episodes and start to question our change in behaviour and reasons for it. Recent research shows that problem gamblers are more likely than others to have suicidal thoughts, attempt suicide and to harm themselves. They also suffer further through feelings of loneliness and isolation and find it difficult to discuss their problems with a family member because their gambling addiction will invariably have had a detrimental financial impact on the family unit. This they will not want to disclose which in turn will lead to a further downwards spiral before help is finally sought.
At The Haynes Clinic we have also found that there can be a direct relationship with gambling and substance abuse. Excess consumption of, for example alcohol, will lower our inhibitions and mask our guilt at continuing to sustain financial losses through gambling.
Gambling addicts need help to stop
Without sharing the  problem with others it will definitely, as with all addictions, only get worse.  The National Gambling Helpline run by the  charity  Gamcare  has a 24 hour telephone helpline and the telephone number is 0808 8020 133.  Help can also be sought through Gamblers Anonymous. These support groups are based on the very successful 12 Steps of Alcoholics Anonymous and meetings can be found close to your home address by going on the Gamblers Anonymous website and entering your postcode.  Both these services are completely confidential and therefore people can be fully honest about disclosing and sharing their current situation. 
It can be extremely difficult trying to cut back on the addictive thinking and behaviour within the home environment.  There will be continual daily triggers that could lead us to relapse and to go back to picking up our mobile phone or laptop and having "one final go".  It is because of this that many people trying to break the addictive cycle will choose the option of being admitted to a residential addictions rehab or gambling addiction clinic where they will be in a safe environment and be able to engage with a daily structured residential addictions therapy programme.