Gambling Rehab: Who needs to Go?
How do I know that someone has a gambling problem and needs gambling addiction treatment?
One of the main problems with gambling addiction is that others are not aware that someone has a gambling problem before it is almost too late. The problems with Alcoholism and Drug addiction can be clearly identified at an earlier stage than a gambling addiction. It is very clear when someone has been drinking or taking drugs but not so with gambling. A repeated change to a low mood could be detected over a period of time but other than that, unless you have access to the person's bank details it is not always easy to identify someone with a gambling addiction.
Whilst the high street betting shop still exists, now all someone needs to be able place a bet is a mobile phone or computer. In recent years there has been a surge in online gaming, casino and betting sites. There is now not even the need to leave home, you can simply place a bet or play a game any time of day or night, seven days a week.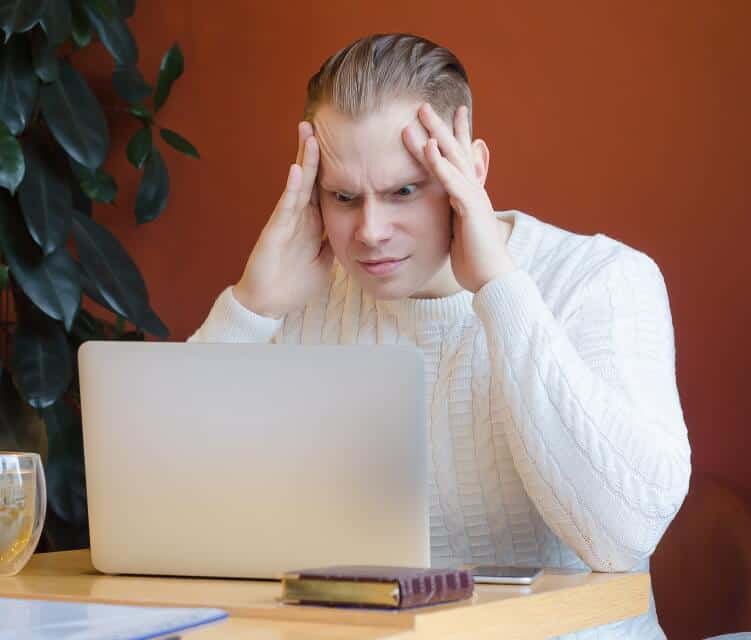 As with all addictions, the addictive behaviour becomes secretive. It is easy to disguise what we are really doing using a mobile phone or laptop. Next time you are in a public place just check how many people are using their phones but not making phone calls.
Gambling addiction is a serious problem
A gambling problem or gambling addiction can be devastating to our main life areas and can lead to a tragic outcome. For example, someone with an alcohol addiction could lose their job due to their drinking and not turning up for work which could lead to not being able to pay their mortgage and ultimately losing their home.
On the other hand, a gambler could still have his job but be using his salary that should be going on the mortgage to gamble and then due to non-payment of his mortgage due to his losses could also then lose his home – and sometimes a lot more quickly and abruptly than the drinker due to the speed and amount of debts acquired.
This creates an enormous amount of mental pressure on a gambler and part of the secretive behaviour would be the hiding of all letters relating to the financial position. The gambler will experience spiralling levels of depressive episodes along with escalating monetary debt.
As with all addictions this downward spiral will be different for everyone and will be over a different timeline. Statistics have shown that a gambling problem within the UK has been on the increase for years but has rapidly increased in percentage following Covid where people have been bored in the home environment and turned to online gaming.
The increase in betting and online playing of slot machine and other gambling games has also been attributed to the Government allowing advertising in all forms of media from TV advertising to newspapers and adverts on social media. These adverts encourage play and even offer cash and bonus plays as incentives. Everyone's world is being infiltrated with these adverts and for a gambler they are impossible to resist.
Is there help for Gamblers other than a gambling addiction centre?
There is very little help for someone with a gambling addiction. There is the support group network Gamblers Anonymous and also Gamcare who offer counselling. However, the gambler is still in a daily environment where their addictive thinking, and behaviour is allowed to continue unchecked and they really need to change their surroundings for a chance to get well.
Why gambling rehab is the best option
The gambler really needs to go into gambling residential treatment for a 28-day treatment programme so that they are in a safe environment where they cannot act out on their addictive behaviour. Basically, they need to be in a safe environment to break the addictive cycle. For many gamblers this is particularly difficult though as their finances are so wrecked.
Getting admitted to gambling rehab treatment
At The Haynes Clinic the admission process would be the same as anyone else seeking help for their addiction. They would have their personal details checked by a member of staff and then be seen by our doctor to be admitted to gambling residential treatment. For the duration of their time at the clinic they would be under the care of the doctor. Unless specifically requested all medical notes will remain at Haynes unless you request to share the information with your own GP so in practice the fact that you have been into gambling rehab for a gambling addiction does not go on your medical record.
What is the gambling rehab programme like?
Apart from breaking the addictive cycle and not being exposed to adverts encouraging you to bet, your day will be structured and fully taken up with group therapy. You will also start to have an understanding of the 12 Step approach to Recovery. These Steps were originally established for those with an alcohol problem and the same rationale has now very successfully used for drug, eating and gambling addictions.
The vast majority of rehabs throughout the UK use exactly the same approach. You will also be introduced to support groups that you will be encouraged to attend when you return home and to find a group near to your home area. If you complete a 28-day residential treatment programme, then Haynes offers 12 months of weekly Aftercare at no extra cost. This can be critical as the ongoing support can be really helpful when returning to a home and work environment and even if you live too far away, from the clinic, then there are online meetings for support.
Help for the families of gamblers
The Haynes Clinic will also provide support, help and information for family members that have been affected by the individual's gambling and offer support when residential gambling treatment has been completed.
How do I get someone to go to gambling rehab?
There has to be a willingness for someone with a gambling addiction to take the step of seeking help and to stop unsuccessfully battling their addiction. By being admitted to gambling rehab it is the first step of moving towards a positive life without being governed by a daily routine of addictive thinking and behaviour.
It is not until you get in to rehab that you realise that everyone there has been on their own downward journey with addiction, but you all have similarities that you recognise and can associate with. All lives have been detrimentally affected by the respective addictions and this realisation can help to form very strong bonds within the group, which can also be an aid to Recovery.