What Do Addiction Rehab Centres Offer?
Who usually makes the enquiry about alcohol and drug rehab?
All addiction rehab centres are different (though they may have some aspects in common) and, at The Haynes Addiction Rehab Clinic, we will normally get a friend or family member making the first enquiry, rather than the individual who needs help. Questions tend to be about pricing and what we are able to offer, on behalf of the person they know and care about.  This first telephone contact may be (ideally) at the request of the person with the addiction problem or may be from someone trying to get some advice for when someone they know finally asks for help.
Are addiction treatment centres regulated?
To be able to operate as a residential addiction rehab unit, clinics have to be inspected by the Care Quality Commission (CQC) and then be given permission to open their doors (registered). The CQC will then follow up with inspections to guarantee that the quality of care is maintained. The Care Quality Commission is the UK's independent regulator of health and social care, and it prepares a report on every addiction rehab centre or clinic throughout the country. These reports are publicly available from the CQC website and individual reports can be found by entering the addiction rehab's name, location or postcode. So as a first step this would be worth checking out for any addiction clinic that may be being considered and before telephoning them.
Rehab clinics and access to gyms and swimming pools
Bearing in mind that most people that seek help for their addiction will have had years of addictive thinking and behaviour that has been destroying their lives and the lives of those around them, it is amazing that suddenly the top request we are presented with is the availability of access to a swimming pool and gym. Generally, although the understanding surrounding what happens in an addiction rehab is getting better, there is still this idea that it is more like going on a holiday. We often get asked how many books to bring, can they have access to their laptop….. ? If access to a swimming pool, gym and relaxation was the answer to getting free of an addiction, it would be a lot cheaper to book a luxury holiday. A good rehab will be hard work and emotionally demanding, looking at the state of their life, how they got there, who has been hurt and harmed, what change is needed and how to make and maintain this change. It is by no means a holiday!
Accommodation available in addiction clinics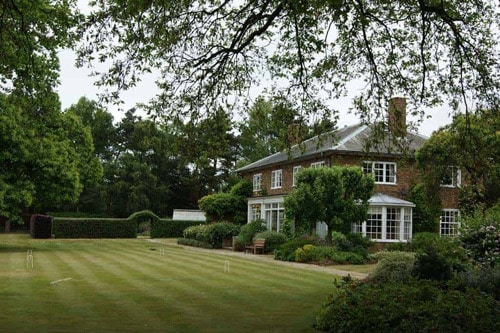 Accommodation within a rehab setting can also vary. Some drug rehabs or alcohol clinics have bedrooms within the same site whilst others have off site accommodation. Bedrooms can also vary from individual with shared bathrooms to ensuite bathrooms to shared bedrooms to dormitory style. For example, at The Haynes Clinic we have offsite accommodation with single occupancy double bedrooms and with an extra cost for the limited number of rooms with ensuite bathrooms.
How long will addiction rehab take?
The vast majority of alcohol rehabs and drug addiction clinics in the UK which offer residential care and a medical assisted detoxification for alcohol or drugs are AA 12 Step based and the vast majority of people will be admitted for a recommended treatment period of 28 days. Possibly due to finances or even not being able to get time off work, then some will be admitted for 14 days but, in order for treatment to be effective, the longer the time away from the addictive thinking and active addictive behaviour, the better. 28 days is the recommended inpatient residential treatment period for an alcohol, drug or gambling addiction but for a Benzodiazepine detox it may be as long as 6 weeks (or more). The recommended treatment period could also be longer for anyone with an eating disorder. The Alcoholics Anonymous AA 12 Step programme has also been adopted by Cocaine Anonymous, Narcotics Anonymous, Gamblers Anonymous and also for those with an eating disorder so, as there are generally no rehabs dedicated to a specific addiction, there can be people with a variety of addictions within the residential setting at any one time.
What happens in an addiction rehab clinic?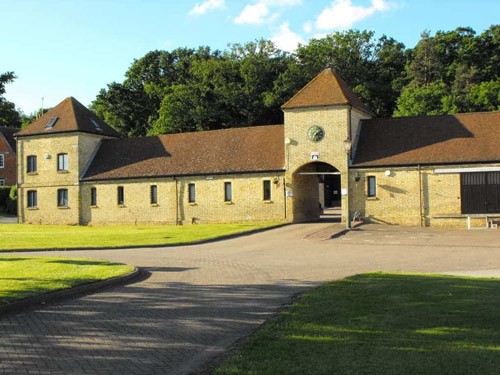 One of the key questions that should be asked, when making an enquiry, is "can you let me know what happens on a daily basis." A fully structured daily programme of group therapy is so very important. As with any addiction, it is not about stopping the addictive behaviour, it is about it staying stopped. It is the same with how we process our addictive thinking – it is about changing the way we think and keeping those changes in place on an ongoing basis.  Anyone who comes into residential rehab treatment will need to look at making changes, but they need to understand how to do that on a daily basis and with the help of others.  Therapy and an understanding of the 12 Step Programme is critical to help with making those individual changes.  Also, whilst in treatment there will be the attendance at AA, Cocaine Anonymous and Narcotics Anonymous groups and this will need to be continued with local support groups when returning home.
What help is available after going to a rehab clinic?
Another key element of ongoing support is Aftercare which is for those that have completed 28 days treatment. At The Haynes Clinic we offer Aftercare one full day every week. This consists of free of charge therapy which people can attend for up to a year (sometimes longer) and the support and guidance can be so important for an individual's ongoing Recovery from their addiction.
How much does alcohol rehab / drug addiction treatment cost?
Costs for inpatient treatment for alcohol and drug addiction can vary widely. The cheaper addiction centres will not always be the best, similarly the most expensive treatment could be totally overpriced. What is important is the content of what is being offered on a daily basis. It is also important that an addictions treatment centre has been operating for years and not weeks or months and that it has established a reputation for a quality service that is being consistently offered.
Medical support during addiction rehab
It is worth knowing that when you are admitted to a clinic you come under the care of the Doctor who admits you for the duration of your treatment. Your therapy and medical notes will be retained by the addiction rehab unit or alcohol clinic and will not be shared with your GP unless requested. This means that the fact that you have been into treatment for an alcohol or drug addiction will not be registered on your main medical notes unless you request it.
Why are people afraid to go to addiction rehab?
Quite often people will say they are scared about going into treatment in an addictions rehab for help with their addiction.  However, the fear is not around treatment it is the thought of having to consider abstinence and manage feelings around stopping our addictive behaviour. This is why, when we get into treatment and find that we are not alone with our feelings of guilt, shame, anger, sadness and remorse, that there are others with similar life problems, created by their addiction. These people are also trying to take the step of getting well, and suddenly we realise it is really possible to change our lives around.
Click here for detailed information on The Haynes Addiction Rehabilitation Clinic.