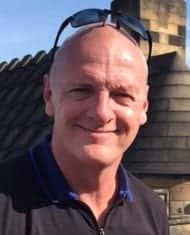 Bill has worked in the addiction field for the past 24 years, working in the charitable and private sectors. His field of expertise as a counsellor is with the 12-step model of recovery, treating all forms of addiction.
Bill has been in recovery himself for over 25 years and is a strong advocate of total abstinence 12 step recovery. He believes it is possible with the right support and direction for anyone suffering from addiction to turn their life around and live a healthy, happy and productive life.
He is committed to helping addicts and alcoholics achieve this and to take responsibility for their lives.
"The task ahead is never as great as the power behind us"